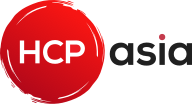 Welcome to HCPAsia.
For 20 years HCPAsia has been conducting market research studies for the global health care industry in the Asia region. We are a trusted, regional partner for international research agencies. Our role is to help facilitate information gathering, knowledge sharing and opinion giving on important healthcare issues and subjects. By joining our panel you will become part of a large community of professionals tasked with helping to better understand the challenges and successes experienced in the treatment of illnesses.
Click here to find out more about becoming a member of our panel family of health care professionals.
Your privacy is paramount. Please click here to find out more about our commitment to privacy and the protection of personal information.